2020 Summer DEVELOPMENTAL PROGRAMs
ANNOUNCEMENT, JUNE 16
We have reformatted our summer programs to create a smaller sized and shorter time period, developmental training programs.
The governor released guidelines that baseball teams may begin practicing on June 22nd and play games as of July 6.
Each session's enrollment will be limited.
Within each session, players will be assigned to a team of 10-12 players. Our training programs will resemble those of a team practice, with players being a part of the same team throughout the week.
Groups will be spread out throughout our baseball facilities.
Players will be required to bring a mask but will not be required to wear masks while playing.
We will be socially distancing to the best of our abilities during the training.
All registrants will be required to sign a waiver.
​
Click here for more safety precautions. As more information is released precautions and programs will continue to be updated and adjusted.

While we will do everything we can to create a safe environment and follow the guidelines, it is important to understand that this is a confusing time for all. There are a wide variety of opinions within each community of what guidelines should be and what they currently are. Please consider these factors when deciding to enroll your son.

If there is any hesitation in returning to play - "DON'T" - Just because you can doesn't mean that you must

If you have any hesitations and or concerns please feel free to contact us.Registration for each session will limited and must be submitted online due to enrollment restrictions.
​Two options are available. CAMP DESCRIPTIONS
Hitting Developmental Program- Training will be dedicated to the development of a player's swing. Players will partake in hitting drills throughout the session.
Skills Developmental Session- Players will split training time between, defensive drills (pitching, infield and outfield), hitting drills and modified games.
Futures Developmental Program -

Players will train at a specific position (pitching, catching, infield and outfield), in hitting drills and play modified games.
SUMMER PROGRAMS

DATES

TIME

GRADES
as of Fall 2020


Cost

Hitting Developmental Program, Session 1

July 13-16
​rain date 17th


9:00-11:00

3rd-5th

$200.00

Hitting Developmental Program, Session 2

13-16
rain date 17th


12:00-2:00

6th-9th

$200.00

Skills Developmental Program, Session 1

July 20-23
rain date 24th


9:00-12:30

3rd-6th

$240.00

Skills Developmental Program, Session 2

July 27-30
​rain date 31st


3rd-6th

$240.00

​

Futures HS

​Developmental Program

​

​

August 3-6

​rain date August 7

7th-9th

$250.00
SUMMER Lessons, INFORMATION COMING SOON
Chris Kenney, Varsity baseball coach at East Brunswick High School is offering individual lessons year round in all phases of baseball:
Summer and Fall Lessons are conducted at CBA. (updated info coming soon)Winter Lessons are held at the Sports Barn (1124 W Front St, Lincroft, NJ 07738).
Lesson dates and times have been added through December. Currently lessons will be offered Sunday and Monday. The times and dates are controlled by the Sports Barn. Therefore, the earlier I know, the easier It will be to reserve those times. Please try to sign up for the next available slot. If the dates and times fill up, I can always add times before and after the current times listed. If those dates and times do not work for you, please feel free to reach out and I can see if there are other times and dates available.
Thank you
Chris Kenney
​Lessons:
Instruction is available for Hitting, Pitching, Catching and Fielding
Players may choose to be instructed in multiple skills
30 and 60 minute sessions are available
Players can choose from a variety of package options
For more information and to sign up for lessons click the signupgenius button now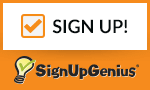 cba baseball WINS the 2019 MCT Tournament

Coach Marty Kenney Wins Counter
832
CBA Varsity Baseball Coach, Marty Kenney is the #2 All-Time winningest coach in New Jersey. Coach Kenney has spent 46 years as the Varsity Baseball Coach at CBA. Already an NJSIAA and Jersey Shore Athletic Hall of Fame member, Coach Kenney led the Colts in 2015 to an unforgettable season as the Colts won all 5 possible championships and ranked #1 in the Tri-State and State. They were also ranked #21 and #22 nationally in 2 polls. During Coach Kenney's career the CBA Baseball program has won 44 championships.
Read: Coach Kenney 700th win
Read: Coach Kenney 750th win
Read: Coach Kenney 800th win