2020 Summer Camp Dates Announced
registration is now open
Registration for our 2020 Summer Camp programs is now open.
Sibling and Multi-camp discounts are available through on-line registration and in our brochure.
Group discounts (5 or more registrants) are available by contacting
Coach Marty Kenney
Click the Links blow for registration options
BROCHURE, registration through mail
SUMMER CAMPS

DATES

TIME

GRADES
as of Fall 2020


Pitching/ Catching Camp

June 29-July 2
​Raindate July 3


9:00-11:15

1st-9th

HITTING CAMP

JUNE 29- JULY 2
​RAIN DATE JULY 3


12:00-2:30

1st-9th

All-Skills Session 1

July 6-10

9:00-2:30

1st-6th

All-Skills Session 2


Julky 20-24

9:00-2:30

1st-6th

Futures Camp

August 3-6
​Raindate August 7


9:00-1:00

7th-9th
Winter Lessons now available
Chris Kenney, Varsity baseball coach at East Brunswick High School is offering individual lessons year round in all phases of baseball:
Winter Lessons are now available. All lessons will be held at the Sports Barn (1124 W Front St, Lincroft, NJ 07738). Lesson dates and times have been added through December. Currently lessons will be offered Sunday and Monday. The times and dates are controlled by the Sports Barn. Therefore, the earlier I know, the easier It will be to reserve those times. Please try to sign up for the next available slot. If the dates and times fill up, I can always add times before and after the current times listed. If those dates and times do not work for you, please feel free to reach out and I can see if there are other times and dates available.
Thank you
Chris Kenney
​Lessons:
Instruction is available for Hitting, Pitching, Catching and Fielding
Players may choose to be instructed in multiple skills
30 and 60 minute sessions are available
Players can choose from a variety of package options
For more information and to sign up for lessons click the signupgenius button now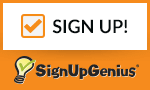 cba baseball WINS the 2019 MCT Tournament

Coach Marty Kenney Wins Counter
832
CBA Varsity Baseball Coach, Marty Kenney is the #2 All-Time winningest coach in New Jersey. Coach Kenney has spent 46 years as the Varsity Baseball Coach at CBA. Already an NJSIAA and Jersey Shore Athletic Hall of Fame member, Coach Kenney led the Colts in 2015 to an unforgettable season as the Colts won all 5 possible championships and ranked #1 in the Tri-State and State. They were also ranked #21 and #22 nationally in 2 polls. During Coach Kenney's career the CBA Baseball program has won 44 championships.
Read: Coach Kenney 700th win
Read: Coach Kenney 750th win